Camp Director-Rebecca Diamond
Rebecca grew up at Camp Shalom and is thrilled to be returning to Camp Shalom with her own two children, Ben and Zach.
Rebecca brings a strong belief in the positive power of summer camp, a wealth of camp experience, outstanding team building and organizational skills to Camp Shalom. For the last six years, Rebecca has been the Director of Camp Programs for the Dr. Jay Children's Grief Centre, a cause for which she is still committed and will remain involved. Rebecca was one of the founding directors of Adventure Valley and has spent almost every summer of her life at camp.
When she isn't at camp, Rebecca loves hiking, biking, travelling, cooking and going on adventures with her boys!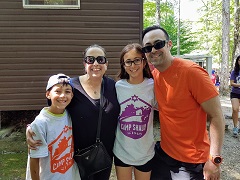 Associate Director – Julie Sunshine
Julie is so excited to be returning to the place where she has so many amazing memories. She is a proud Young Judaean alumni having started her overnight camp experience at Camp Shalom working her way through Biluim. Julie's love of Camp Shalom has been passed on to her two children, who are looking forward to their summer at Camp Solelim and Biluim Israel. During the year, Julie is a Special Education Teacher with York Region District School Board.  Previously, she worked as a Child and Youth Worker.  Her favourite memories of camp include Maccabiah (Go Red Team!), cheering in the chadar and learning to waterski!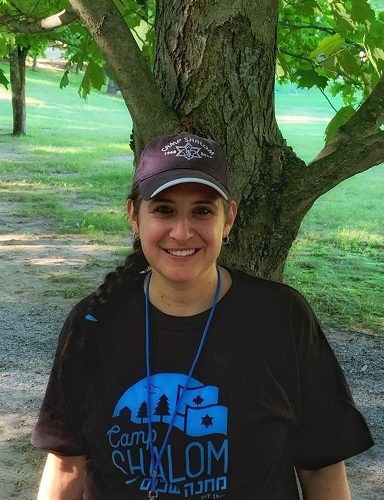 Medical Director-Dr. Ashley Zaretsky
Dr. Ashley Zaretsky has been a camp doctor for the past 4 summers. She is a family physician in Markham, Ontario. She trained at the University of Toronto Medical School after obtaining her B.Sc and M.Sc at Western University. She is a lecturer for the University of Toronto where she loves to teach medical students and residents. She is also the Lead Physician for Doctors on Call and works at Mackenzie Health. She enjoys spending time with her three fun, camp-loving kids and husband Evan every second she can. You will find her around camp singing songs, kayaking, playing sports and of course, in the Health Centre.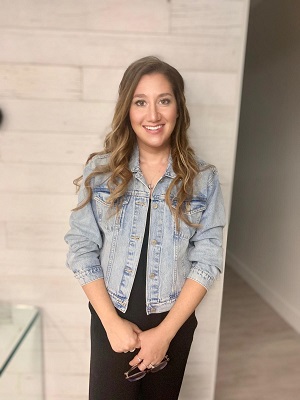 Camp Social Worker- Julia Glowinski
Julia Glowinski is a registered social worker, and proud mom of 2.  Julia spent her summers at camp as a child and teen, including as a counsellor at Camp Shalom and is so excited to be returning to camp.  Some of her favourite memories of Camp Shalom are playing tennis, Shabbat and the amazing ruach.
Julia brings some great experience to Camp Shalom as the camp social worker. Julia is a Certified Sleep Consultant and a Cognitive Behavioural Therapy for Insomnia (CBT-I) clinician. She founded Glow Sleep Services, and in addition to her private practice, Julia provides counselling and consulting services at Kidcrew Medical, Youthdale's Child and Adolescent Sleep Centre and Straight Up Health.