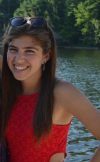 Assistant Director – Hayley Pollak
Hayley has been a member of Canadian Young Judaea for the past 20 years. She still to this day doesn't know what a summer looks like in the city. Hayley started as a camper at Camp Shalom in 2001 and never looked back. She moved through the system to Solelim, attending Biluim Canada in 2009, followed by Biluim Israel in 2010.
Hayley has worked at Camp Shalom for the past 9 summers starting in 2011 as a counsellor in the Juniors Unit. In 2012 and 2013 she worked as the Head of Canoe where she fell in love with the camp waterfront.
She served first as the Assistant Waterfront Director in 2014 and then the Waterfront Director in 2015 . Hayley became the Program Director in 2016 and finally the Assistant Director in 2017, but still finds the waterfront to be her favourite place at camp.
Hayley lived in Kingston for 4 years where she attended Queen's University ending with a Bachelor's of Science majoring in Kinesiology. She also has a diploma in Early Childhood Education and a post Graduate Certificate in Autism and Behavioural Science. Hayley looks forward to many more summers as an integral member of the Camp Shalom family.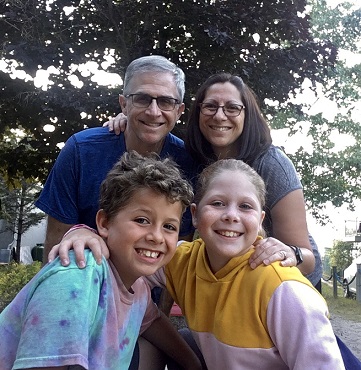 Office Administrator-Sherry Cantar
Sherry Cantar has worked as an office administrator in a variety of different companies and brings her extensive experience to Camp Shalom. More importantly, she brings her warmth and huge smile to brighten up the office. She is a trained pastry chef and with that creative flair brings many new and original ideas to the Camp Shalom office.
When Sherry is not working to enhance your child's summer experience, she is focusing on her own two children, Ruby and Jonah (yes they are the YouTube stars your kids may know!) and her husband Jeff Freedman.  Sherry's family are active members in the Jewish community, her kids going to The Toronto Heschel School, or you might know the Freedmans from Holy Blossom where they are regular participants in the Family Service.